Renovated Lark Hall Opens Doors With Carl Broemel (Of My Morning Jacket) & Deer Tick
Sunday evening, Justin and Jennifer Miller opened the doors of the beautifully renovated Lark Hall in Albany, NY to friends and family. Ian O'Neill of Deer Tick opened up the evening on guitar and vocals with help from Dennis Ryan on drums and vocals. They played some originals that were just recorded, songs from their side project Happiness and Deer Tick songs from the album Mayonnaise.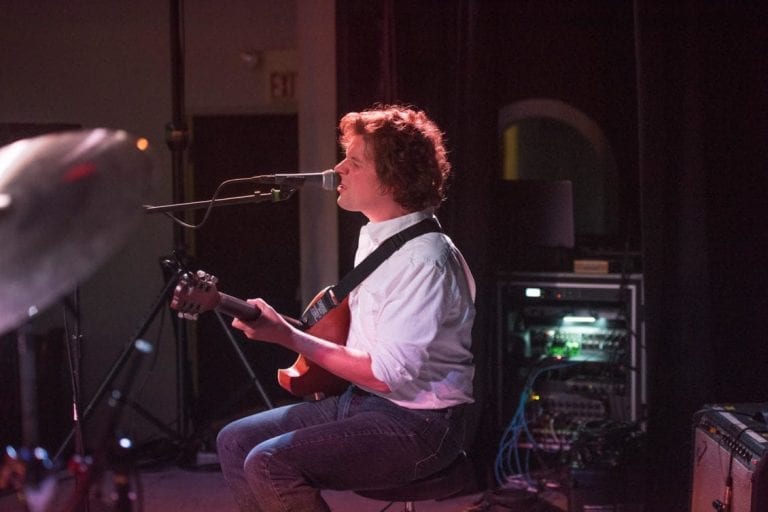 The audience, having just been treated by the Miller's to a Tex Mex buffet and open bar, was all smiles and an amazing listening room shone brilliantly as the last rays of sunlight came into the hall through the balcony windows.
The invite-only audience of about 70 people was in for a real treat next as O'Neill and Ryan closed their set stating, "Well looks like Carl just got here and we have one more for you, then we are going to come on out there and watch him with y'all!" Carl Broemel, guitar, pedal steel and saxophone player for My Morning Jacket, having just finished a four-night run with his bandmates, had quietly been watching the opening set from the side of the hall. Broemel, who has just released the critically acclaimed Wished Out album in 2018 and 2019's EP Brokenhearted Jubilee was up next.
We were incredibly honored and grateful to have Carl join us on our maiden voyage… and none of it would have ever been possible without the support and love of our friends who were there to share the experience with us – Truly a dream come true!"

Justin and Jennifer Miller
After a quick stage switch and soundcheck, Carl "Snowy" Broemel took the stage armed with his electric, acoustic and pedal steel guitar and a rig of pedals and loopers. The Miller's entrusted their close friend Matt Hueston as the event coordinator and the evening was dubbed "A Snowy Evening At Lark Hall." The sound at Lark Hall was the first thing those lucky enough to be in attendance noticed. The sound technicians and natural wood of the theater made for a crisp and perfect quality as each note rung true. This space is perfect as a listening room, but the hall will surely host some barn burners as well.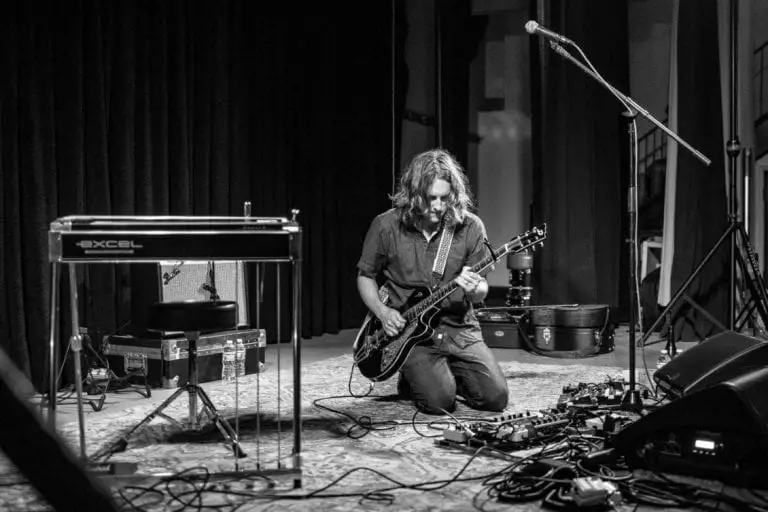 Broemel opened the set with "Starting From Scratch" from Wished Out. He moved in and out of his original material from his solo records with the same ease as he moved between looping guitars with harmonies that created a rocking atmospheric funk. Then the pedal steel came in, layered over top. You could hear a pin drop as the audience did not make a peep during this very special set. It is no wonder why Rolling Stone magazine listed Broemel in the top 20 modern guitar players in the world. His command and control of all that was happening on stage was flawless.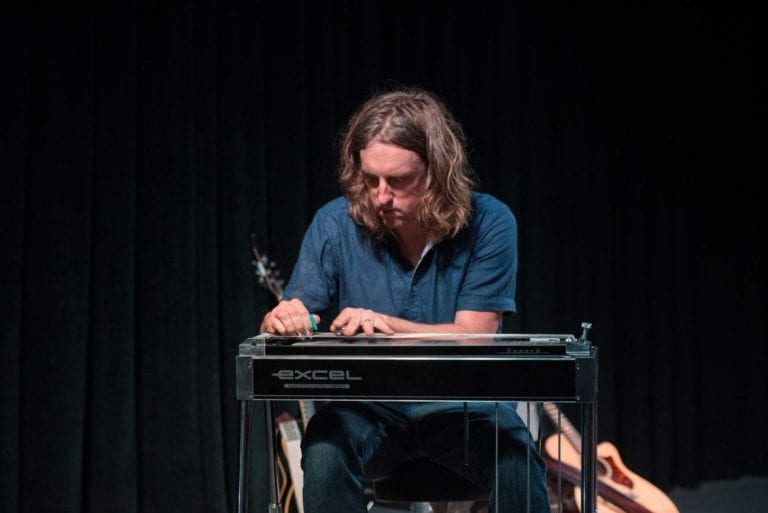 Having just finished a solo tour with Tyler Ramsey, Broemel decided to play an M. Ward cover, "Chinese Translation," that they had done together while on tour. This version soared through the hall and out onto the Albany streets outside like the sweet drops of moonlight touching down through the trees. Another highlight of the evening was "Carried Away" from 2010's All Birds Say. Finally, Broemel was beckoned back onstage to treat the audience to one more tune and decided to close out the evening with a rollicking version of Tom Petty's "Last Dance With Mary Jane."
After the concert, Broemel signed posters, t-shirts and hung out in the hall talking to fans for hours. He even joined fans in a ping pong match in the adjacent Lark Street Yoga Studio run by Jennifer Miller, just voted a Top 5 Woman Operated Business in Albany. All the facilities at the beautifully renovated Hall and Yoga Studio are state of the art. The sound is amazing. The framed posters that line the walls and decorations are incredible. Those lucky enough to attend "A Snowy Evening at Lark Hall" had a once in a lifetime experience and also witnessed the start of what will surely be a successful venture and true listening space for artists to play and feel like family. Event organizer Matt Hueston said, "What a magical night, and I don't think there was one second I didn't have a smile on my face. I wanted to put this event on not only because I love Carl, My Morning Jacket, and Deer Tick, but to show my appreciation for all of the kindness that strangers, who are now amazing friends, have shown me during my musical adventures. Music brings us together in a way very few things can. Be kind, spread positivity, and as always rock on!" Hueston seems to be onto something here, as Broemel expressed his desire to come back and play this brand new venue again. Be on the look out for so much more from the Miller's new venue Lark Hall! Scroll past the pictures for the venue's Mission Statement.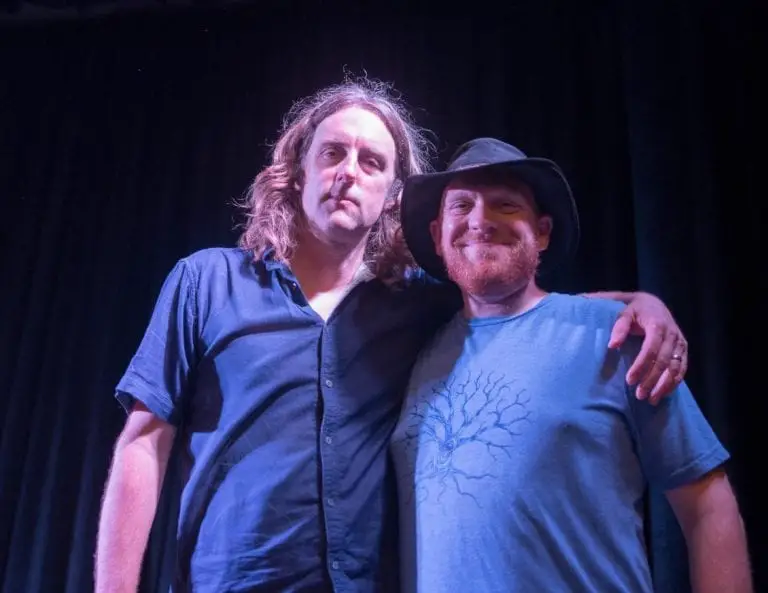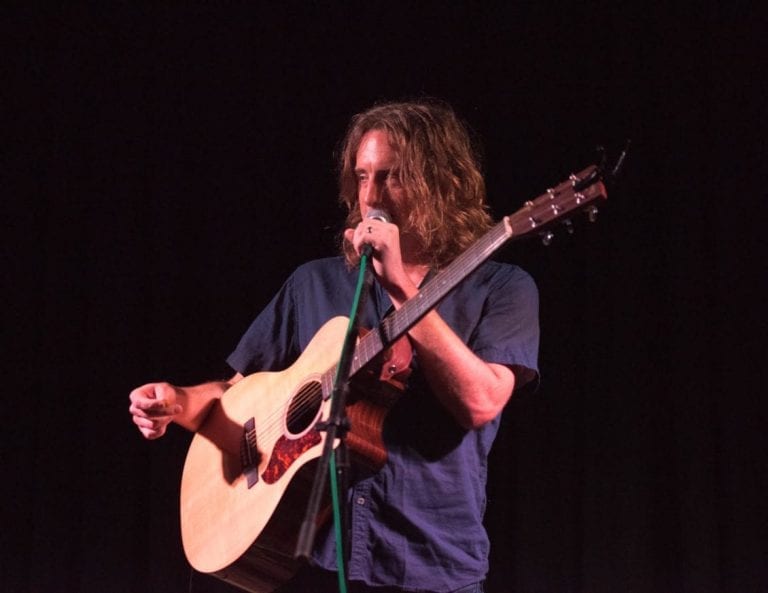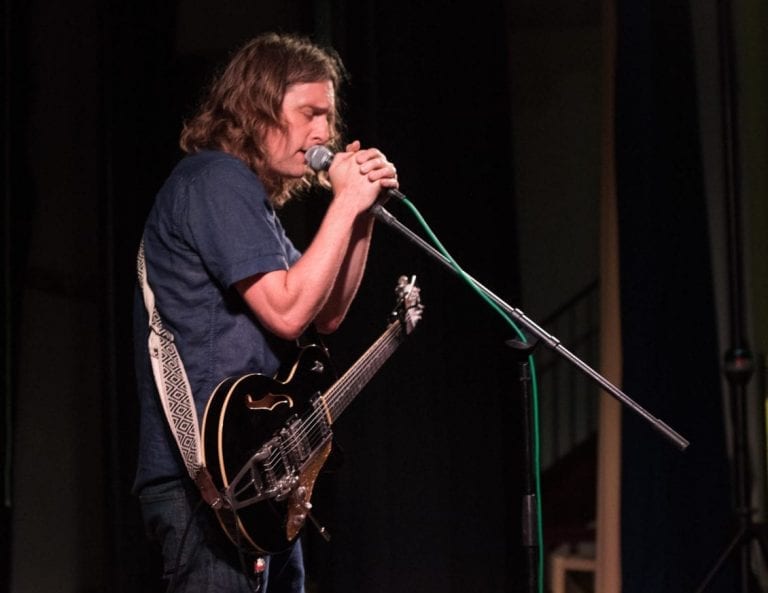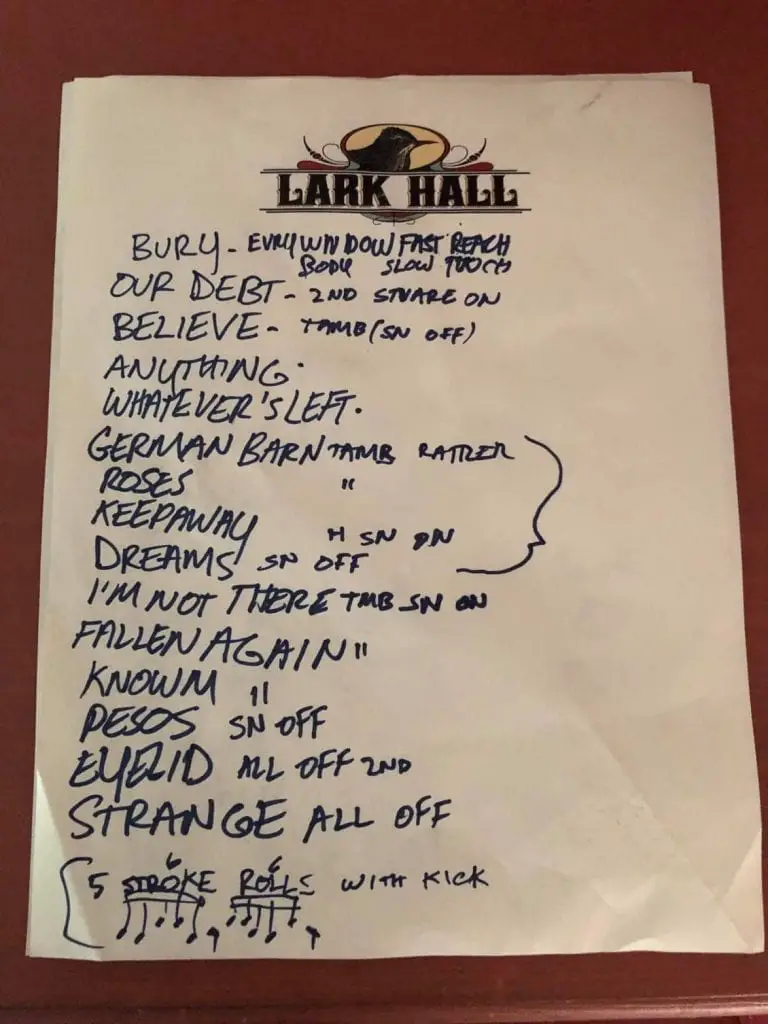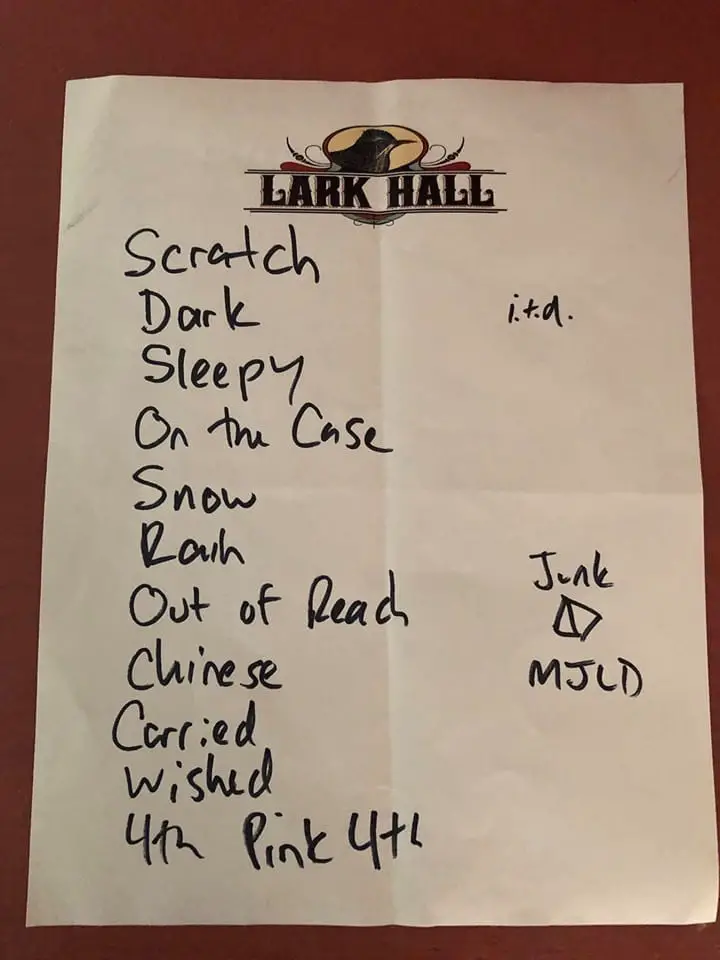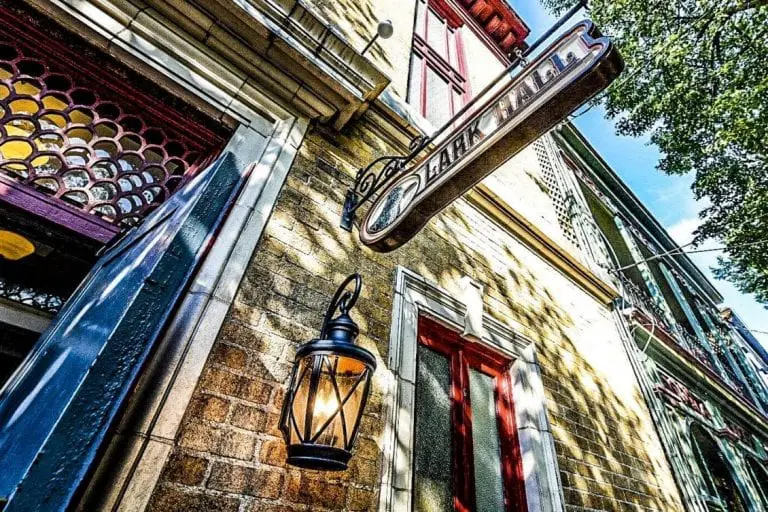 Lark Hall is a Historic performance arts and community venue located at 351 Hudson Avenue in Albany, New York. Located in the heart of Albany's Lark Street neighborhood, this 14,000 square foot building was constructed in 1916 by the Daughters of the Eastern Star as a meeting and performance hall that includes street level retail and meeting spaces and a 3,000+ square foot venue space with 22' ceilings, proscenium stage, intricate mezzanine areas, and an artist's green room and living quarters located above the stage. Owned and operated from 1977 to 2017 by Electric Body Arts, Inc., Lark Hall was most recently utilized as a not-for-profit dance and fitness school maintaining all original historic details.Purchased in March 2018 by a group led by Jeff Buell and Justin Miller, Lark Hall is being developed into a multi-tenanted performance arts and community venue that will build on the neighborhood's longstanding arts and community-oriented culture. Carefully designed and engineered, Lark Hall will be developed to provide not only an unmatched guest experience, but also to serve as a one-of-a-kind residency for artists to perform, stay and hone their craft in a comfortable oasis from touring.The building's first floor at street level boasts over 3,000 square feet of commercial space that hosts Lark Street Yoga Studio (1,400 square feet of high end yoga and fitness studio space) and related amenities, along with an additional approximately 1,000 square foot lobby and common space that will host Lark Juice Bar, Lark Hall Box Office and new elevator bay for ADA and load in access to the upper hall. An additional 1,200 feet of first floor space is under construction to host a locally-owned coffee shop.The main hall currently contains nearly 3,000 feet of main open floor space fronting an approximately 10 x 30 proscenium stage, along with built in mezzanine space on one side that provides incredible sight lines and acoustics in current format. The hall will be upgraded to include expanded mezzanine amenities for reserved-level ticketing with private bar and bathrooms. The main floor level will include a large bar area and new bathrooms to service the main floor area. Among the significant building upgrades to be installed to support the hall and support spaces include a new elevator, extended stage area, bar and related service and office spaces, building-wide sprinkler and fire signaling, HVAC systems and air handling, along with building-wide electrical systems, lighting and tech backbone to support state of the art sound, lighting and front of house equipment. For first phase of built out, Lark Hall will be rated for ~300+ occupants and feature unparalleled acoustics and unrestricted sight lines for every single guest.The hall also boasts a unique 2-3 bedroom apartment located above the stage that is directly connected to the stage and mezzanine areas. This amenity will be offered to artists and support crew for use during and after performances. This living space will be a one-of-a-kind green room and residency area to attract and retain artists for multi-night residencies and unique performance opportunities. This living space also adjoins approximately 1,200 square feet of practice and recording space that will be offered to artists and recording professionals for use as part of regular bookings and extended practice and recording opportunities.
Facility Highlights: Historic ~500 capacity venue with unique multi-level mezzanine layout, 22 foot ceiling and proscenium stage. The main Hall includes tech and monitor rooms built into the wings of the stage area, with multiple access points from stage to private artist residence areas.Both GA floor and mezzanine levels for reserved ticketing opportunities, along with flexible seating formats to accommodate ADA and general seating preferences for select shows.Artist focused living and practice space to attract and retain local, regional and national touring acts. Living space may be available for short term stays to support community meetings, weddings and other hall offerings. Practice and studio space will also be available for use as part of enhanced ticketed performances (a la midnight preserves), and for lease and/or management by third-party recording professionals.Built-in flex space on first level that will provide dedicated box office, merchandise counters and flex space availability within yoga studio to support artist meet and greets and integrated gallery space for artist support industry (gallery for pop-up poster artists and photographers, sound check party amenities, and general flex space to support events built around ticketed performances).Designed for both fans and artists, Lark Hall will provide an unparalleled live music and performance experience.