Album Review: Jess Novak and Ben Wayne 'Rise'
The Syracuse based duo, Jess Novak & Ben Wayne, are dropping their four track EP Rise today, November 10, across all streaming platforms. This alternative Indie-folk rock-duo fused their previous individual works with their environmental inspiration while recording in Nashville, Tennessee to breed Rise. The EP builds on both their individual strengths from Wayne's Southern California rock and reggae roots, and Novak's distinct violin, songwriting and vocal skills, which are well recognized with her winning Best Female Vocalist by the Syracuse New Times back in 2018.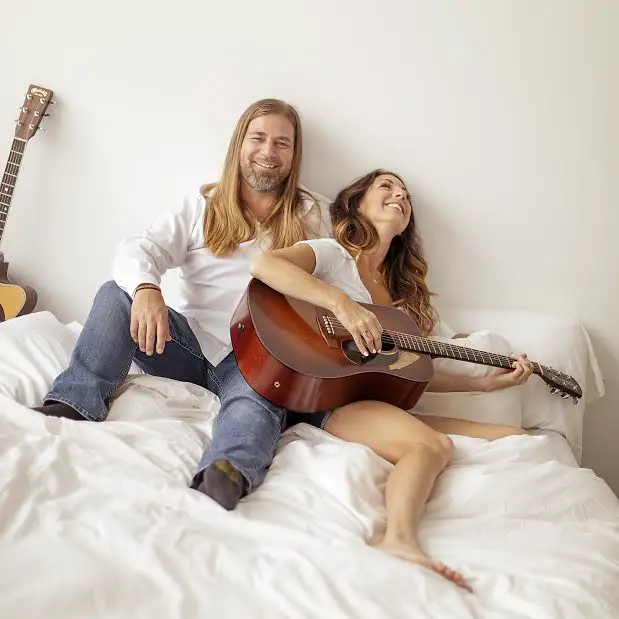 The EP opens with the song, "After All" which has a distinctly doo-wop rhythm to it. In conjunction with Novak's vocals it differs from every other song coming up on your favorite streaming service. It's a refreshingly unique combination of doo-wop and alt-rock that we don't hear nearly enough. With the rhythm section being layered with lead guitar, carrying an almost country feel, the song is hard to categorize into one singular genre. A trend of Rise in general. It's not one singular sound. It's not one singular genre. It is a little bit of its own thing – which is one reason it's so enjoyable and a well rounded.
The second track "Carousel" is a known Ben Wayne song. While Jess Novak writes and takes the lead vocals on the other three tracks, Wayne leads on this hauntingly beautiful and painful song. It starts with a little walking bass line on the acoustic guitar played by Wayne and a violin smoothly dropping in, with Wayne's drawl starting shortly after. The song revolves around accepting that things are coming to an end and letting the other person go even though you could still be happy with them. It's the kind of song you listen to on repeat with your headphones stuck in your ears, escaping the world, or maybe more correctly escaping your own carousel that you are stuck on.
"Here to Stay," an abrupt change from "Carousel," fits Rise's diverse musical and artistic showcase of both Novak and Wayne's talents. They don't have to stick to one particular sound or genre or tempo. The song is heavy on Novak's vocals without Wayne backing on it much if at all. This track really stars Novak's accompanying band which is made up of Jeff King on guitar, Steve Brewster on drums, Mark Hill on bass, Tim McDonald on keyboards, and of course Jess Novak on Violin. Between the tempo changes, build ups and guitar riffs it's definitely a track that is beyond vocally focussed and gives credit to all the great musicians involved.

"Ripper" swings. It has and upbeat, dance-tempo, making it hard for you to sit still. You will find yourself bobbing your head without meaning to. The song has a similar sound as "Here to Stay," with more punch to it. With the topic of having your heart ripped out and being excited about it, it's not the most common motif.
The EP had help from producer Bill Warner and songwriter Kirsti Manna, who is best known for her work with Blake Shelton. Rise is a powerful piece of work made by Jess Novak & Ben Wayne. It's something worth listening to if you're looking for new music to add to your arsenal. The EP release party is at The Ridge located at 1281 Salt Springs Rd, Chittenango, NY 13037 on November 10th at 3PM. For more information check out Jess Novak's website and Ben Wayne's website.
Key Tracks: Carousel, Here to Stay.