The Beat From Troy Music Hall #35, A Special Message
There is magic in the night when the pumpkins glow by moonlight.
Halloween is one of the best holidays of the year! It is still a few weeks away so you've got time to make a plan. It will be interesting to see how we all celebrate with social distancing still in play, but whatever happens it will definitely be a year to remember. At least masking up will be easy!
A Message From Executive Director Jon Elbaum
We don't use this newsletter as a main fundraising tool, our true purpose is to bring some joy into our weeks and keep a connection with you. Yet the pandemic continues to affect all our lives, and we are now, humbly, asking for your support during this difficult time. Please consider making a donation by clicking here. Any amount, great or small, will make a difference.
Thank you to all who have already made a contribution, we appreciate your help!
Tom Hanks Can Make Anything Good
This "so bad it's good" sketch became an instant classic. Beck Bennett, Kate McKinnon and Kenan Thompson help introduce Tom Hanks as David S. Pumpkin. Watch and you'll never be the same.
Singing and Social Distancing
40 socially-distanced singers performing 'Spem in alium' at the Tate Modern is profoundly uplifting – Classic FM
"Listen to the incredible performance above. You hear each voice enter one by one, as if we're slowly joining together. Then brace yourself for the overwhelming sound when all 40 voices enter together. It's as if we are all together once again, enveloped by the music we have missed for so long. Beautiful."
All Along The Watchtower
All Along The Watchtower (Bob Dylan) feat. Warren Haynes
Playing for Change goes global with musicians from Beirut to New Orleans to the Lakota Nation. They are playing and singing musicians who are, according to PFC co-founder Mark Johnson, "like a musical army determined to stop suffering and greed all over the world. As a society, we need to get back to our roots and connect deeper with our ancestors and native people in general so we can find the wisdom we need to move forward as a human race."
Martha Conjures A Devil Food Cake
Watch Martha Stewart create a sinfully delicious devil's food cake just in time for Halloween. The most amazing thing about this clip is the fact that she wears black satin gloves as she bakes.
Also, what is a better treat for Halloween than delicious popcorn balls? Martha's recipe looks easy and yummy!
Controversy! Sometimes it's hard to be the Taskmaster, sometimes you have to crush dreams
We've recommended this one before, but we'll say it again. Taskmaster is one of the best shows you can access on YouTube! Every show "sets out to test the wiles, wit and wisdom of five hyper-competitive comedians." This clip features a very controversial Taskmaster ruling over who throws a potato in a golf hole the fastest.
The Troy Savings Bank Music Hall Presents
The Jayhawks – XOXO
November 29 – The Sound of Lies album performed in its entirety + other Jayhawks classics.
January 10, 2021 – A special matinee show focused on the band's favorite cover songs.
Tickets and Info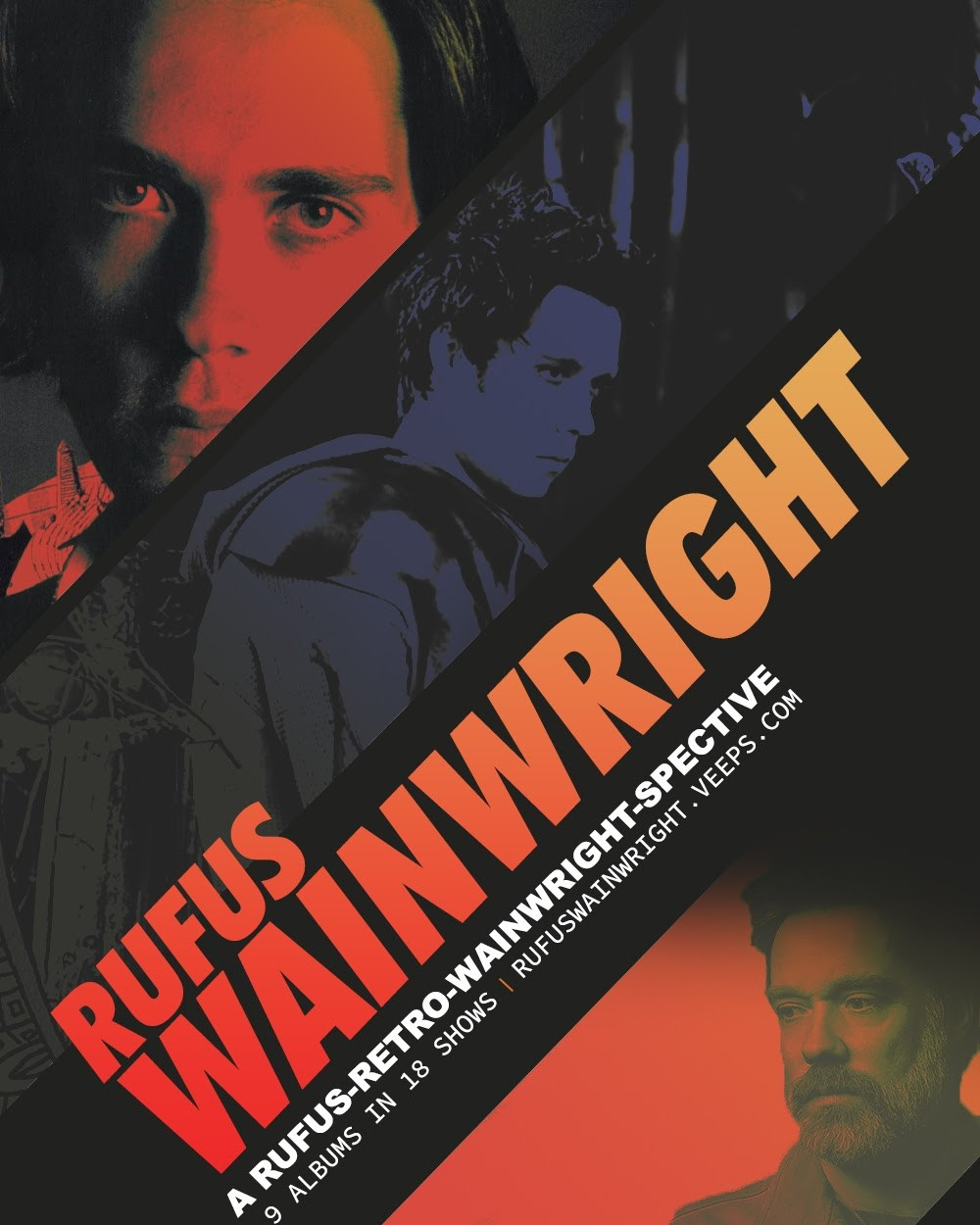 Rufus Wainwright: From "Foolish Love" to "Baby"
Starting October 9
Tickets and Info
Most of these songs were written in Montreal. I tried to make it in New York but nobody was interested in my tapes and style I guess. Van Dyke Parks got my demos to Lenny Waronker and I was signed to Dreamworks. At that time they had one more artist secured and that was a gentleman called George Michael who my fans know from his amazing cover of "Going to a Town". 
Live From London – Richard Thompson Live Stream Concert Series
Sunday, October 11, 6 PM –All Requests!
Tickets and Info
October 18 2020 at 4:30pm
Online and WMHT-TV, Channel 17
Albany Pro Musica opens their 40th anniversary season with a virtual concert of Renaissance music, featuring small ensembles in some of the Capital Region's most iconic locations. This concert of English love madrigals will also include the world premiere of a Neo-Renaissance composition from APM's Honorary Composer-in-Residence.
Click here for more information.
The 20 MOST and LEAST HONEST Cities
We are posting another Mark Rober video. You may remember his other videos we featured, one featured squirrels, and one featured glitter bombs. In this video, he does a social experiment to see what kind of person would return a lost wallet, and has some interesting results.
Zookeeper Spookes a Red Panda
In keeping with an October Halloween theme, we present you with a Red Panda who is just a bit surprised when the zookeeper pays a visit.